Teen Vogue January 2021: Cori Bush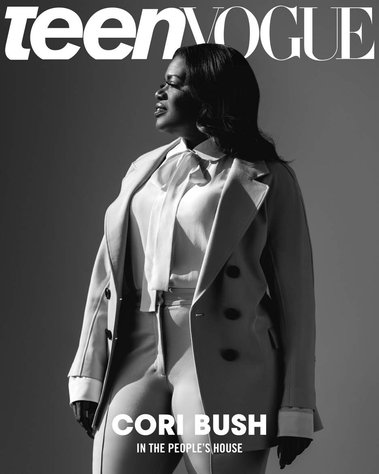 Kicking off 2021, Teen Vogue featured powerhouse and new Squad member, Cori Bush, as its cover star!
We approached this video with minimalism and cool tones in mind to compliment the spread and really hone in on Cori Bush's answers - especially since this video was 2x longer than our usual BTS cover video. We sprinkled in the B&W throughout the video, not only to compliment the main cover, but to also play with texture and allow the viewers to really get to know the newly elected Representative from St. Louis.
Created BTS video formats (9x16, 16x9, 1x1) for all 3 platforms - IG stories, Twitter and FB in addition to a :15 sizzle teaser for the January cover launch.